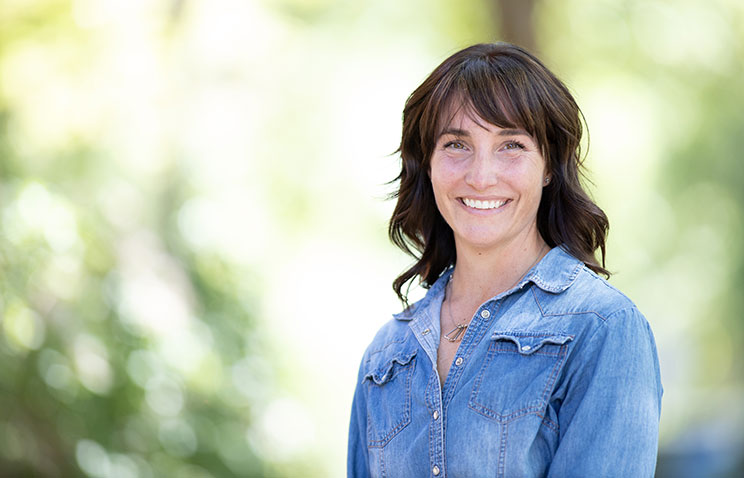 By Laura Shields
Leadership Corvallis 2018-19 board president
Good leaders have the capability to lead from anywhere. They are willing to assume any role, whether that is out in front or supporting from behind the scenes.
That is certainly true of this year's Hans Neukomm Leadership Award recipient, Rebecca Badger.
In her nomination, it was said, "Rebecca has an amazing quiet and confident leadership style that she brings to everything she does.
And that is evident in her extensive involvement in local organizations. Whether it is as a member of the United Way of Benton & Lincoln Counties Community Investment Council, chair of the Corvallis Arts and Culture Commission, ex-officio board member for Corvallis Young Pros, communications chair for Friends of Corvallis or a member of the Southern Willamette Valley Leadership Council for the Oregon Community Foundation, Rebecca does whatever it takes to accomplish goals.
She is both a team player and effective leader. And perhaps most importantly, is her ability to listen.
Rebecca always has the interests of the community at heart, is open and approachable, and encourages others to move ideas into action. Simply put, she makes our community stronger.
Rebecca is the 16th person to receive this award since its inception. She joins past recipients Julie Manning, the late Scott Zimbrick, Pete Bober, Susan Poole, Biff Traber, Penny York, Kavinda Arthenayake, Dave Hamby, Ben Danley, Rick DeBellis, Helen Higgins, Mike Corwin, Mark Kalmar, Curtis Wright and Jennifer Moreland.
About the Hans Neukomm Leadership Award:
The Leadership Corvallis Class of 2004 recognized the importance of celebrating the service and accomplishments of Leadership Corvallis alumni who had returned to the community with fresh perspective and passion and used those qualities to continue to make a difference in our community. Thus, the 2004 class created and awarded the first annual Hans Neukomm Leadership Award.